page: 1 . 2 . 3


A ce point de réalisation, un archer équipé de braies, chemise et chausses est suffisamment habillé pour tirer en plein été :), les chaussures de cuir étant optionnelle.


At this step of clothing making, the archer is equiped with braies, a shirt and hoses, which are enough to shoot in summer ; leather shoes are optional.



On rajoutera une ceinture (il faut bien fixer le sac à flèche quelque part) dont le choix de la boucle n'est pas à prendre à la légère pour rester d'époque. La ceinture elle-même doit être plutôt longue, le pendant étant noué juste après la boucle (pas de passant pour le flot).
Voici quelques modèles acceptables (bronze, laiton,cuivre acceptables) :


A belt will be added (partly to hold the arrow bag) and the buckle shall not be lightly chosen in order to be convincing. The belt itself shall be long so that the remaining is knotted just behind the buckle (no belt loop allowed).




Here are some acceptable buckles (brass, bronze and copper as materials are acceptable) :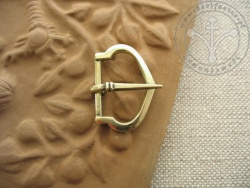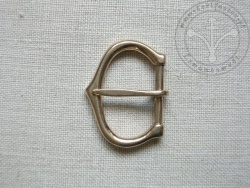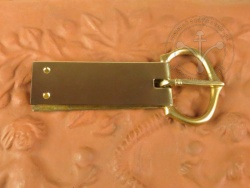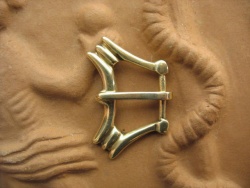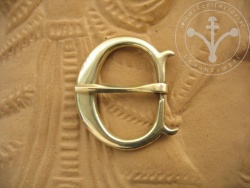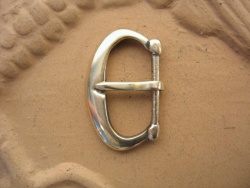 On utilise des alènes en forme de losange pour percer les cuirs qui sont ensuite cousus au fil de lin (écru) :
In order to pierce the leather, use a diamond-shaped awl then use ecru linen thread to sew it :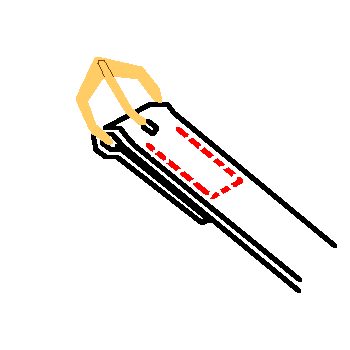 Le cuir est soit tanné de manière végétale, soit tanné à l'alun. Eviter les cuirs tannés au chrome ou équivalent qui ont des aspects trop modernes.
Le cuir sera laissé naturel, nourri à l'huile de lin, nourri à l'huile de pied de bœuf, éventuellement foncé au brou de noix ou noir (c'est très facile de noircir du cuir tanné végétal avec du vinaigre dans lequel on a laissé trempé de beaux clous rouillés pendant 15 jours).
La largeur de la ceinture va de 2 à 5 cm.
Il va sans dire qu'il faut éviter les modèles très travaillés. Un pendant métallique peut être rajouté en bout de ceinture, particulièrement pour les modèles comme le No. 3.
The leather shall be tanned using the vegetable way or with alum. Avoid chromium tanned leather or similar that have a too modern visual aspect.
The leather shall be kept natural, nourrished with linen oil, nourrished with beef hoof oil, eventually coloured with walnut hull or black (vegetable tanned leather is easily darkened using vinegar in which rusted nails were dipped during 15 days).
The belt will be form 2 to 5 cm wide.
Heavily decorated belts must be avoided. A metallic trap may be added at the end of the belt, particularly with No. 3 buckle.
Voilà ma ceinture avec la manière de la porter sur les hanches :
Here is my belt worn with a knot on the hips :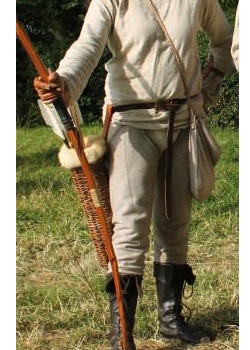 Autre accessoire important si on ne porte pas de jaque, le bracelet de protection.
Another important accessory, especially if not wearing a gambeson, the armguard.
I

ci, un sujet sur un modèle histo bien que probablement pas courant :
Here is a thread concerning an armguard made after archeological remains :
http://www.webarcher...rre-de-100-ans/
Sinon, des modèles plus simples ronds ou carrés éventuellement tronqués aux coins selon cette représentation sont possibles :
You can choose simpler armguards that are rond or squared as can be seen here :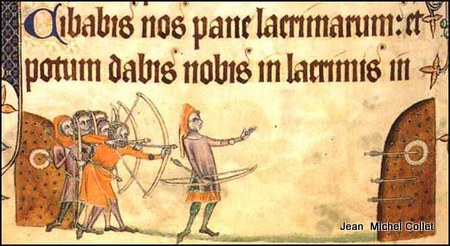 La fixation sera du même type que sur le sujet que j'ai déjà présenté, ou bien il y aura des lacets passés dans des trous (2 trous par côté).
The fastening will be the same type as the one of the separate thread, or there will be laces going through holes (2 holes per edge).
Comme vous pouvez le constater la protection ne sert qu'à protéger de la vibration de la corde une fois que la flèche est partie.
As you may have figured it out, the armguard only serve to protect the arm from the string vibrating strokes after the arrow is released.
I

l n'y a pas de trace de gant de tir ou de palette de tir dans notre période.
There is no evidence of shooting glove or tab at that time.
On imagine que des sortes de palettes étaient utilisées. Mais les traces histo manquent...( Pour des raisons de sécurité, je recommande toutefois l'usage d'une palette simple discrète, surtout si on utilise un arc puissant.)
It is sometimes suggested that finger tabs were used. However, historical proofs are missing... For security reasons, I recommand to use a simple discrete leather tab, especially when using a heavy bow.
Les chaussures
En voici deux modèles acceptables :
Below are two acceptable type of shoes for archers :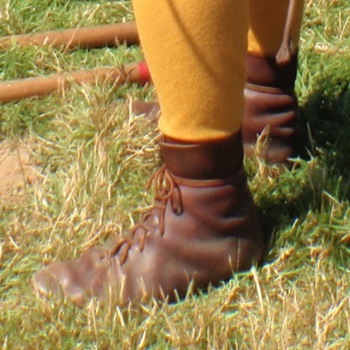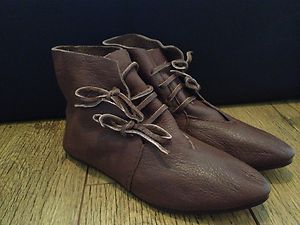 A partir de ce lien :
http://www.yorkarcha...ubs_archive.htm
From here :
http://www.yorkarchaeology.co.uk/resources/pubs_archive.htm
on peut télécharger l'excellent
"Leather and Leatherworking in Anglo-Scandinavian and Medieval York"
you can download the excellent
"Leather and Leatherworking in Anglo-Scandinavian and Medieval York
".
Voici une page extraite de l'ouvrage :
Here is an extract :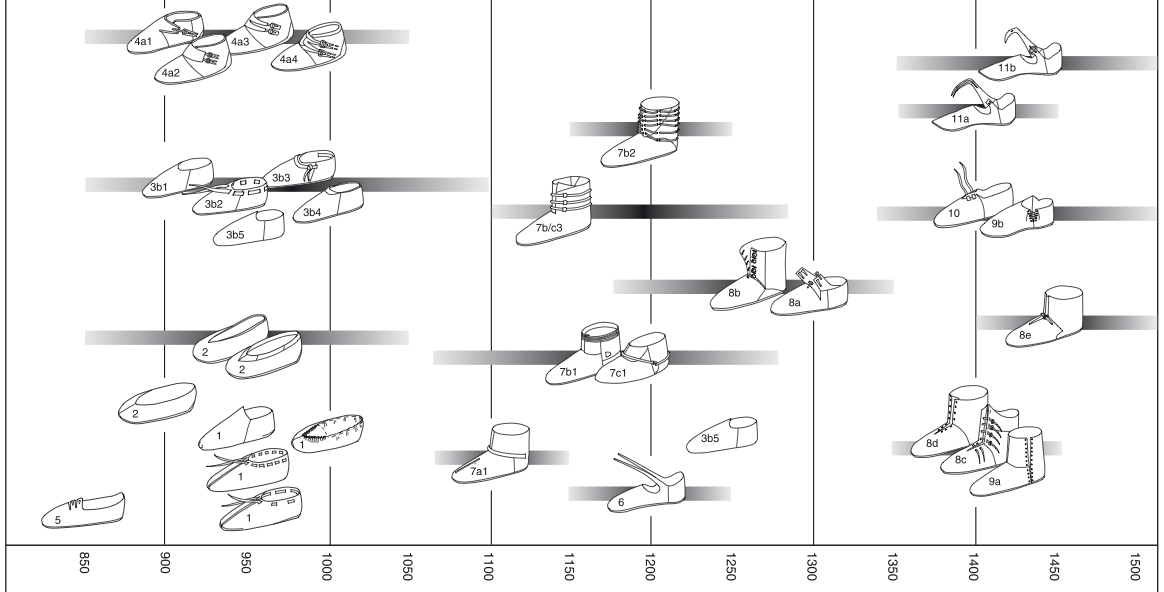 Ce sont les modèles 10, 8d et 8c qu'on retiendra.
Shoes 10, 8d and 8c are good for archers.
je compte me faire une paire de chaussuress en utilisant les ressources de l'ouvrage cité ;)
I intend to make a new pair of shoes using the above document.
Je continue avec la cotte ou vêtement du dessus. Evidemment, si l'archer à un jaque, il ne porte pas la cotte mais le jaque directement sur la chemise.
Voici le vêtement à préférer, car très commun fin 14ème et début 15ème :
Let's go on with the cote or upper garment. Of course, if the archer wear a gambeson, he does not wear a cote and the gambeson goes directly over the shirt.
This is the preferred clothing because it was very common during late 14th and early 15th centuries.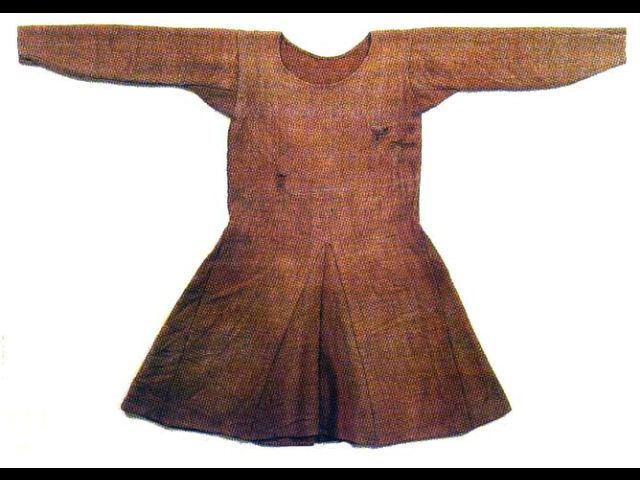 Patron :
Pattern :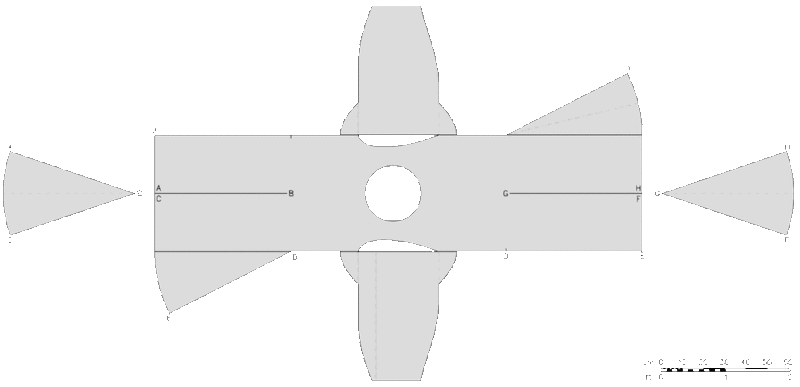 C'est le type de cotte que l'on voit ici :
This is the type of cote we can see here :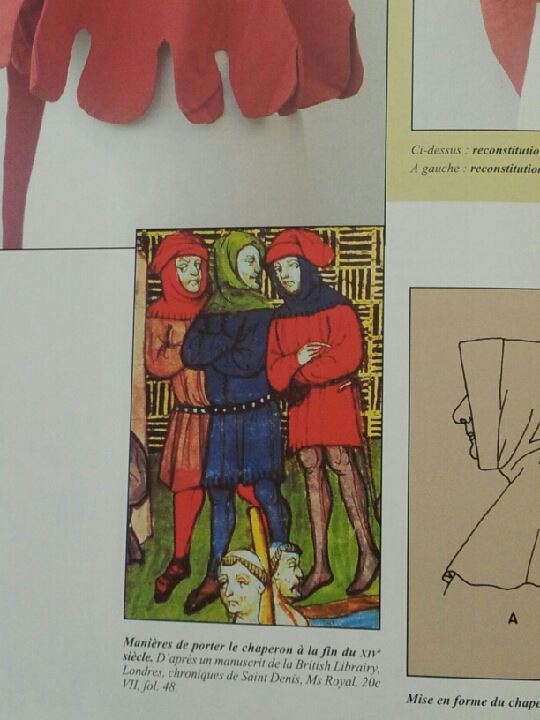 On peut varier le vêtement en le faisant plus près du corps en partie supérieure et avec une fermeture depuis le col jusqu'au triangle d'aisance central du devant. Le vêtement sera fermé par des boutons ou par un laçage simple (comme on voit sur le personnage du milieu dans l'enluminure ci-dessus).
On a fait avec un laçage simple (un seul lacet enfilé de bas en haut) pour Davy91 :
The garment may be made tighter at the chest part and with a fastening from the collar to top of the front central ease triangle. The garment will be fastened with buttons or a simple lace (as shown on the middle character of the illumination above).
For Davy91, we made a simple lace fastening (one single lace set from bottom to top) :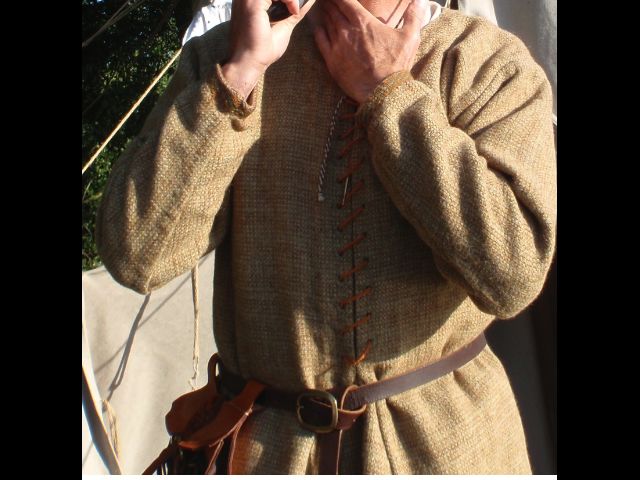 Pour ceux qui ont un peu d'estomac (ou pas d'ailleurs), un autre type de cotte est acceptable, quoiqu'un peu plus recherché et riche :
As for those who have a round stomach (and for the others also), another type of cote is acceptable, however it is more sophiticated and thus richer.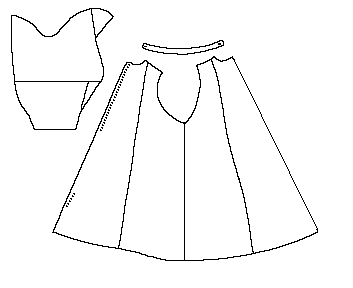 Patron d'un demi-vêtement.
C'est la cotte que j'ai faite pour JMC :
Pattern for half the garment.
This is the cote I made for JMC :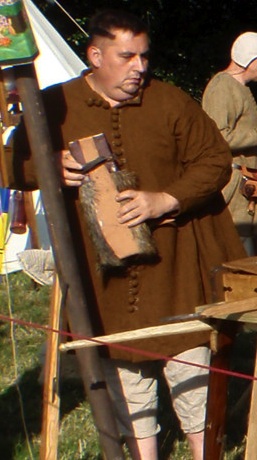 Noter que les boutons sont cousus sur la tranche du vêtement.
Note that buttons are sewed on the edge of the garment.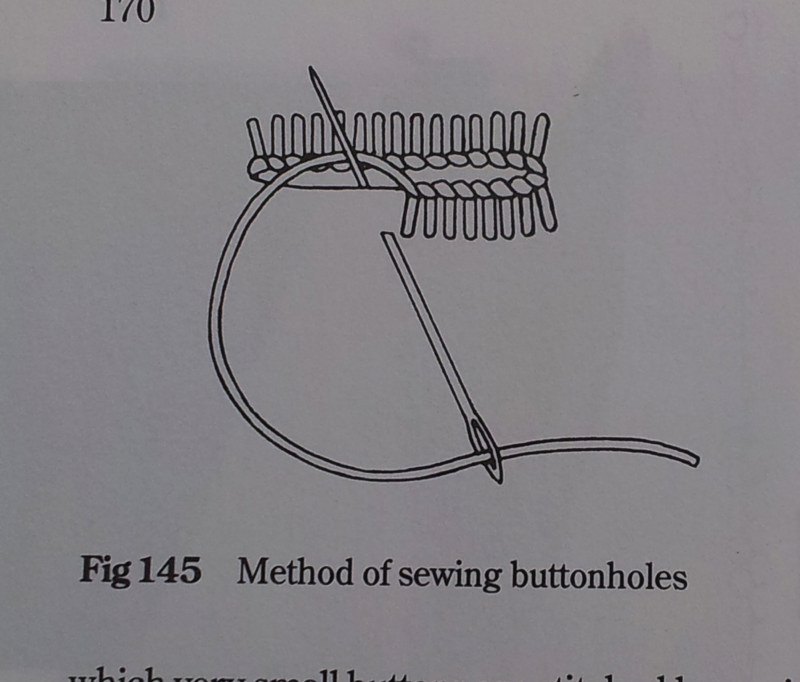 On coud au lin ou à la bonne laine
Sewing made with linen or good wool
Les boutons sont remplis de bouts de tissus bien tassés. Les points supplémentaires sur le bouton et qui décorent sont optionnels.
Buttons are filled with well crammed fabric bits. Supplementary stiches over the buttons are purely decorative and optional.